Russia's output of great literature over two centuries is nothing short of miraculous. Having endured tyranny under their czarist regime, as well as great suffering during two world wars and under Josef Stalin, it seems unlikely that they would have time for sure monumental, soul-searching novels. But don't be fooled; the Russian literary tradition rivals most if not all countries, and its consistent ambition to define (and even redefine) social conditions has kept even it's oldest works relevant in the public sphere. Here are twenty of the greatest novels in Mother Russia's storied history.
1. Mikhail Lermontov – A hero of our Time (1840)
Previously to Lermontov's groundbreaking novel, Russian literature had been populated by short prose works and dominated by the poetry of Evgeni Pushkin. But once Lermontov introduced his character Pechorin, he would go on to set a benchmark for the complexity of characters in Russian fiction. A flawed, non-Romantic figure who must live up to ideals he can't uphold, Lermontov proclaimed the end of the Romantic era and ushered the great era of realist fiction.
2. Nikolay Gogol – Dead Souls (1842)
Gogol's novel about a man who tries to trick landowners into buying their dead serfs ("dead souls"), who are technically still alive until the next Russian census, is a satirical picaresque similar in style to Cervantes but which stands alone for its odd and grotesque caricatures of Russian provincial life. Although Gogol was a self-professed conservative, the younger generations used it to argue against the ills of 19th century Russian society.
3. Ivan Goncharov – Oblomov (1859)
Goncharov tied together the social and personal issues of the day with this novel about a member of the gentry grown who is caught between the "idyllic" life of pre-emancipation serfdom and the "new", more liberated Russia. Combining the romance of Pushkin and the rising school of realism, Oblomov is one of the best records of Russia's great societal transition.
4. Ivan Turgenev – Fathers and Sons (1862)
Fathers and Sons did what many other Russian novels did: pit the younger generation against the old. When Bazarov, a strict nihilist, challenges the well-established mores of Provincial life, he lures the naive towards his radical ideas. But when his beliefs get challenged by the unexpected appearance of passionate love and spirituality, he suffers a crisis that will force him to rethink his entire worldview.
5. Nikolay Chernychevsky – What is to be Done? (1863)
Written while the author was in prison for subversive activities, What is to be Done? became a favorite among the rising left for the next half-century. The novel tells the story of Vera Pavlovna, a woman who looks to be free and emancipate herself from the conservative oppression of the czarist regime. Lenin professed that it was his favorite novel, and he saw its positive-minded protagonists as models for the revolutionaries that would eventually take over the country several decades down the road.
6. Fyodor Dostoevsky - Crime and Punishment (1867)
The first of Dostoevsky's major novels, this presumably simple tale about a murder and its aftermath has remained one of the great preservers of 19th century urban life in Russia, describing everything from poverty, religion, family and of course, evil. When Raskolnikov, a former student enamored by Napoleonic ideals of superiority, decides to commit a murder against a old pawnbroker, it provokes one of the greatest personal transformations ever portrayed in literature.
7. Lev Tolstoy – War and Peace (1863-1869)
The Great White Whale of Russian literature, War and Peace is a 1,300 page work that includes hundreds of subplots and characters all intertwining during the failed Napoleonic invasions of 1812. It has been criticized for its narrative looseness, but the transition from innocence to experience of its 5 main characters beautifully details the personal and historical happenings of early 19th century Russia.
8. Lev Tolstoy – Anna Karenina (1875-1877)
Before Oprah Winfrey praised Tolstoy's great work about adultery and family life in Russia's aristocratic circles, Karenina was already one of the most important novels in the European canon. Written on a much smaller and personal scope than War and Peace, Karenina has been touted as Russia's great realist novel, and along with Flaubert's Madame Bovary and George Eliot's Middlemarch, it has become an exemplary text of the genre.
9. Fyodor Dostoesvky – The Brothers Karamazov (1879-1880)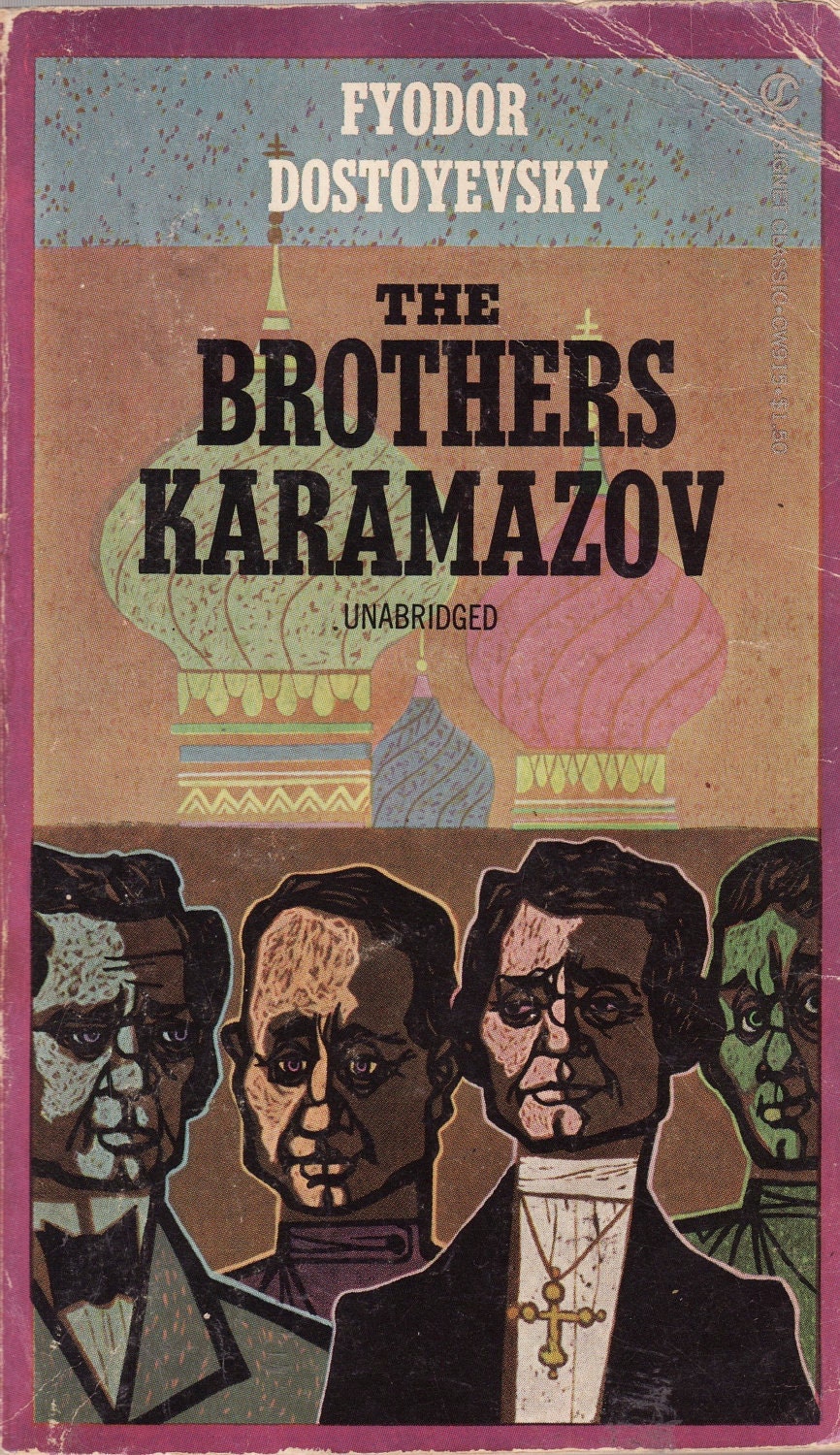 It is difficult to exclude many of Dostoevsky's works, but Karamazov has not only retained its status as one of the seminal works in Russian Literature, but it has also gone on to become one of the most celebrated novels of all time. Part murder-mystery, part exploration of faith, the novel describes the murder of a father at the hand of one of four brothers, and like many other works by this great, troubled visionary, questions in great detail the existence and purpose of God.
10. Maxim Gorky – Mother (1906)
One of the first major works of socialist literature, Gorky's Mother exposed the absurdities of the czarist regime in Russian Provincial life in the late 19th century. Based on the life of his grandmother, this deeply intimate portrayal of a typical Russian life gradually undergoing an ideological metamorphosis would, in a little over a decade, help influence the Bolshevik revolution and change Russia forever.
11. Andrei Bely – Petersburg (1916/1922)
Bely's Petersburg tells the story of a senator's son looking to assassinate his father in the midst of the failed 1905 revolution, and its publication before and after the Bolshevik revolution became was of little surprise, as no other text could better account for the massive changes the country was undergoing. Both a contemporary account of a changing generation and a revisiting of Russian history and literature, the novel's unique 'ornamentalist' style became the benchmark of Russian literature's brief foray into literary modernism.
12. Evgeni Zamyatin – We (1920)
One of the first novels to be critical of the Bolshevik Revolution, We questioned the principles of socialism by setting the story in the distant future. Considered to be one of the first dystopian novels, its ridiculous depiction of a glass-encased city state told from the perspective of a mathematician with a number for a name would soon become an uncanny representation of a society gone mad. Banned in Russia until 1988, the novel had a profound impact on George Orwell, and would later become a major influence to his great work 1984.
13. Ivan Bunin - The Gentleman from San Francisco (1922)
Bunin's critique of capitalist society may have been deemed ironic when he escaped Russia after the Bolshevik revolution, but his pessimistic view of technological advancement and American society became an instant hit among the angry youth in the country at the time. Set on a passenger ship heading from America to Europe, it follows the "inevitable-death" model of Thomas Mann's Death in Venice and Lev Tolstoy's The Death of Ivan Illych to evoke what he saw was the spiritual void of capitalist society.
14. Mikhail Sholokhov – Quiet Flows the Don (1928-1940)
While War and Peace was influenced in part by the glories and ironies of war, Sholokhov decided to forgo any elevation of battle and depict in all of its brutality and sorrow the decline of the Cossack civilization in this four-novel series. The novel was at first controversial for its antagonizing of the Bolshevik invaders during the revolutionary war, but Sholokhov's emphasis on Cossack life and cosmology is as humanizing as it is painfully elegiac. 

15. Vladimir Nabokov – The Gift (1937)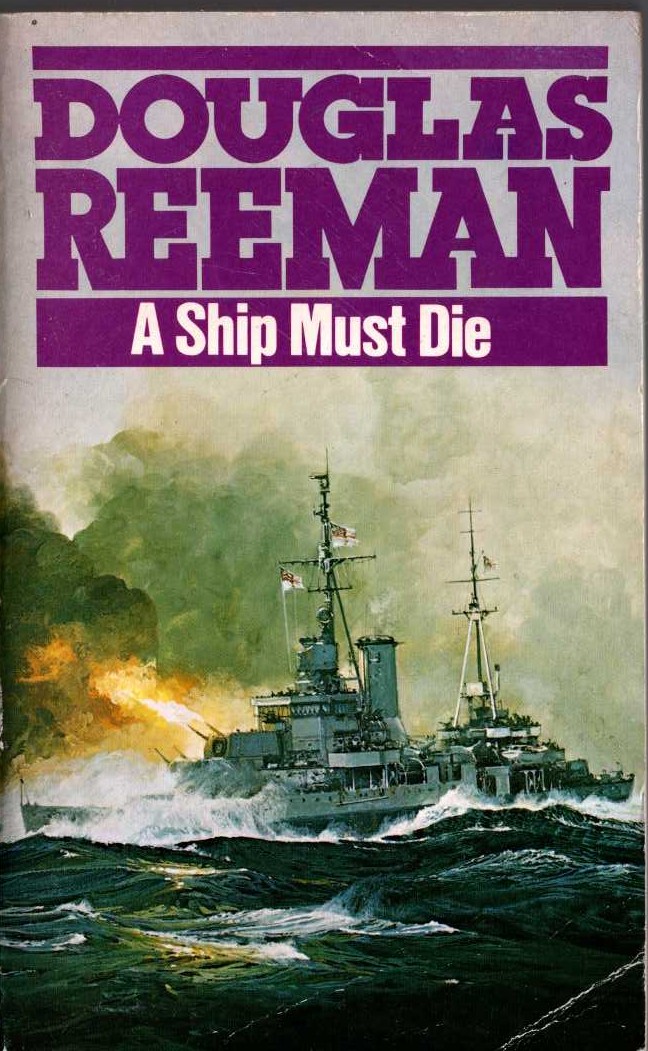 Nabokov is more well-known for his English masterpieces Lolita and Pale Fire, but before his success in America, he endured brief success by writing in his native Russian as an emigré in Germany. The Gift is quite fitting, considering it was his final Russian novel–closely paralleling his home country's literary history in the 19th century, the novel tells the story of a man leaving Russia behind, and it explores various literary styles and forms while also explaining, in semi-biographical form, his own departure. 

16. Boris Pasternak – Dr.Zhivago (1957)
Boris Pasternak's sprawling epic tells the story of Yury Zhivago, an orphan turned doctor and poet during the first few decades of the 20th century. The novel is bleakly poetic but undeniably beautiful–using the turbulent events of the revolution as a backdrop, Pasternak demonstrates the protagonist's transition from an admirer of Tolstoy to an opponent of Soviet communism. Written nearly a hundred years after the great period of large Russian novels, this work marked a resurgence of the genre, and even inspired one of the most celebrated movies of all time.
17. Aleksandr Solzhenitsyn – One Day in the Life of Ivan Denisovich (1962)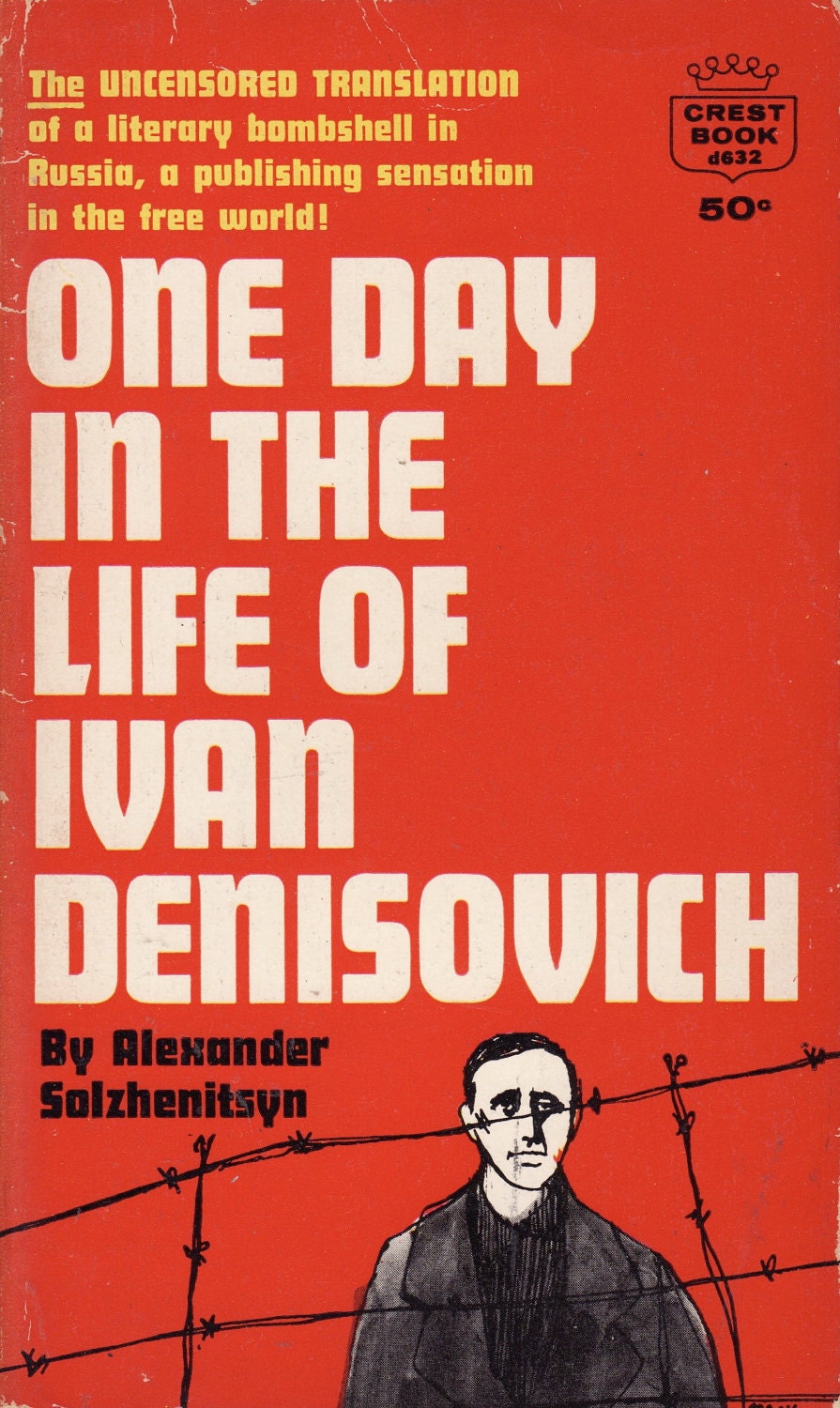 While many Russian novelists carefully approached anything closely related to subversion during the Soviet Regime, Solzhenitsyn's honest and brutal portrayal of a "good day" at a labor camp in the Siberian GULAG is as hopeful as it is heartbreaking. The novel's greatness can be found in its biting irony. Men from all over the Soviet Union and abroad come together and build their own successful society within the camp, and in doing so live "free" from the tyrannical policies of this failed state.
18. Mikhail Bulgakov – The Master and Margarita (1966)
The Master and Margarita was like nothing written before it. Published posthumously more than two decades after the death of the author, this bizarre but fantastical twist of Goethe's Faust tells the story of a figure named Woland–presumably the devil–who wreaks havoc on Soviet Moscow. Hilarious, fantastical and ridiculous, Bulgakov's novel is still celebrated today in Russia, and is considered by some to be the founding text of magic realism.
19. Evgeny Popov – The Soul of a Patriot (1989)
As one of the first authors to emerge out of the 1986 liberalizing of Russia known as the Glasnost, Popov had free rein in criticizing the failures of the Soviet Experiment. Inspired by Gogol, Popov used this epistolary form to chronicle a generational line, as well as the end of an era. When Brezhnev died in 1982, the feeling that the USSR was perhaps coming to an end began to dawn on people, and Popov became (and remains today) one of the foremost critics of modern Russia.
20. Victor Pelevin – Omon Ra (1992)
One of the first celebrated novels to emerge out of the collapsing Soviet Union in the early 1990′s, Omon Ra tells the story of Omon Krivomazov, a former war-hero turned "cosmonaut" who believes he is undergoing training for a moon landing. Both a satire of conspiracy theory and the Soviet Union's desperate push for modernity, the need for Omon to leave the earth to be free from the USSR is a funny but poignant commentary towards a utopian ideal that failed so many.