---
advertisement


Pickles vs. the Zombies – Pre-Order Now
---
Presented By:

Happy National Read-a-Book Day!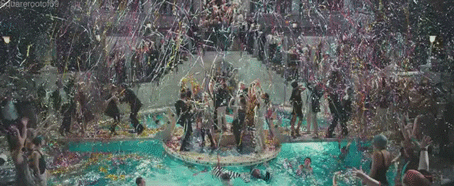 Let's Party! On this fine Sunday, we hope you all have the time to put your feet up for an hour or two and enjoy a good book. Luckily, we've given you several recommendations if you don't know where to start. Whether you're an indoorsy, outdoorsy, a homebody or a lifelong nomad, these books will serve your needs regardless of what you do. Get the interactive version here
Constantin Stanislavsky – An Actor Prepares – The father of "method acting" goes into detail about the challenges of getting into character, and this short book serves as a wonderful primer for anybody trying to really embody the people they are portraying.
Edward Albee – The American Dream and Zoo Story – Albee's short play about two people on a bench is the perfect play to spend an afternoon performing with a friend. Incisive and quick-witted, you can read the play in only an hour and learn it fairly quickly, too.
Tennessee Williams – Cat on a Hot Tin Roof – A beautiful play about a brittle couple trying to come to terms with personal issues as Brick's father, a cotton plantation owner, deals with his impending death. Great for those who like amazing individual performances.